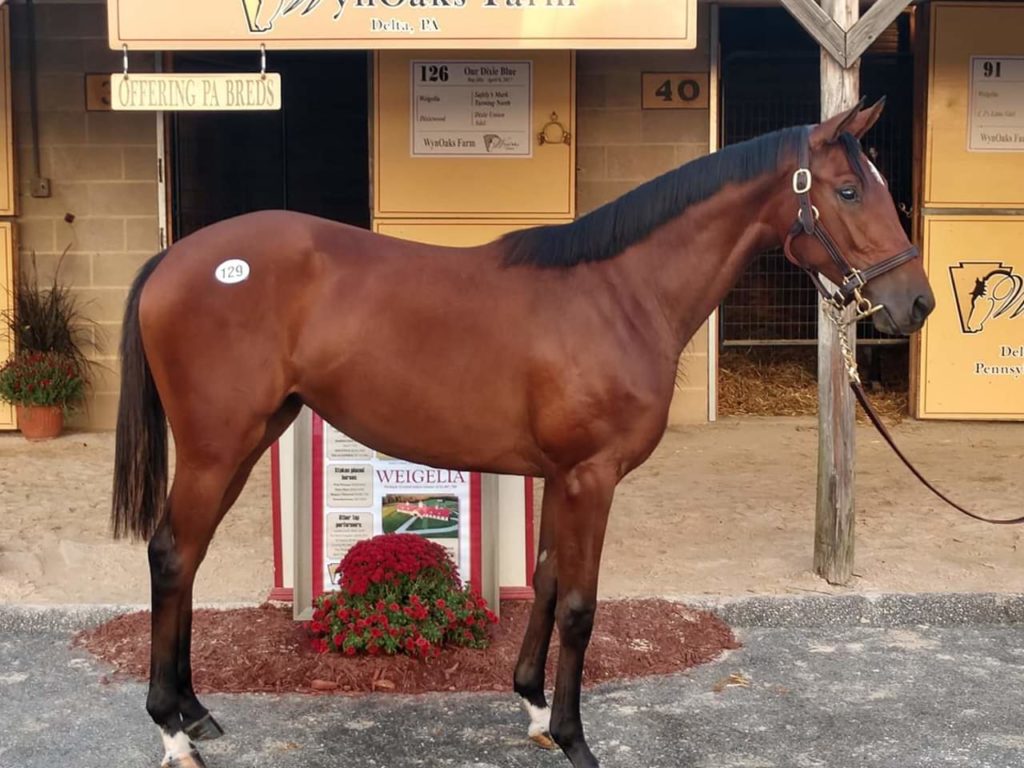 Sales
We prepare weanling, yearling and including mares for sales throughout the year. We request, for optimal results, to have the horse on the premises at least 60 days prior to the anticipated sale date. An all important aspect of preparation is the education that your horse will receive, adequate time will ensure an optimal sale price.

We start with an overall evaluation of the prospect including size, substance, and athleticism in relation to the age, sex and pedigree. Then we build and implement an exercise and nutritional program specific to the individual's needs.

RACING PROSPECTS
Our experienced staff is dedicated to preparing young thoroughbreds – both physically and mentally – for the demands of racing and competition. Click here to see our racing accomplishments.
BLOODSTOCK
Our staff is also able to assist with bloodstock management and mating decisions, whether you own one broodmare or a dozen.
Are you interested in pinhooking, racing or owning a broodmare? Whatever your interest level, WynOaks Farm can help. With over thirty years experience we can offer appraisal of your current stock, aid in sales of your current stock, expand or select additional stock and mate selection.