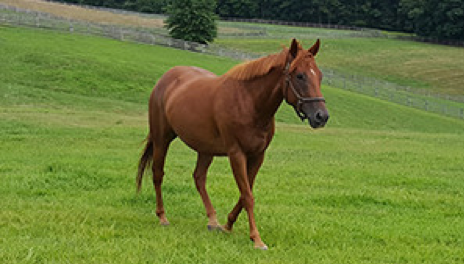 Health Care
HEALTH CARE
At WynOaks Farm, we inspect every horse several times daily. Any issue–whether it's nutrition, breeding, shoeing, disease prevention, or just the emotional well-being of the animal—receives the immediate attention of our managers and staff.

COGGINS TEST
A negative Coggins Test for Equine Infectious Anemia, EIA within twelve months is required before arrival.

DENTIST
An Equine Dentist checks the horses at least once a year. WynOaks Farm will schedule dental services for our clients upon request.

WORMING AND MEDICATION
Mares are wormed every eight weeks. Foals are wormed monthly. Upon arrival all horses are wormed and are not turned out on pastures or paddocks until forty-eight hours after worming.

Daily medications that the farm owner can administer will be given at no charge.

Owners are responsible for the cost of medications and veterinary services.

BLACKSMITH/FERRIER SERVICES
Trimming is scheduled every six to eight weeks or as necessary.

VACCINATIONS
Vaccinations required before arrival and boostered yearly or every 6 months as necessary include:
· EEE/WEE;
· Potomac Horse Fever, PHF;
· Rhino/Flu;
· Tetanus;
· Rabies
· West Nile
· Botulism if requested by owner.

VETERINARIAN SERVICES
Quality veterinary service is always available, including surgical facilities within minutes of the farm provided by New Bolton Center School of Veterinary Medicine.

All boarded thoroughbreds are placed on our veterinary maintenance plan that ensures routine medical needs – shots, worming, tooth care – are all automatically scheduled and addressed.