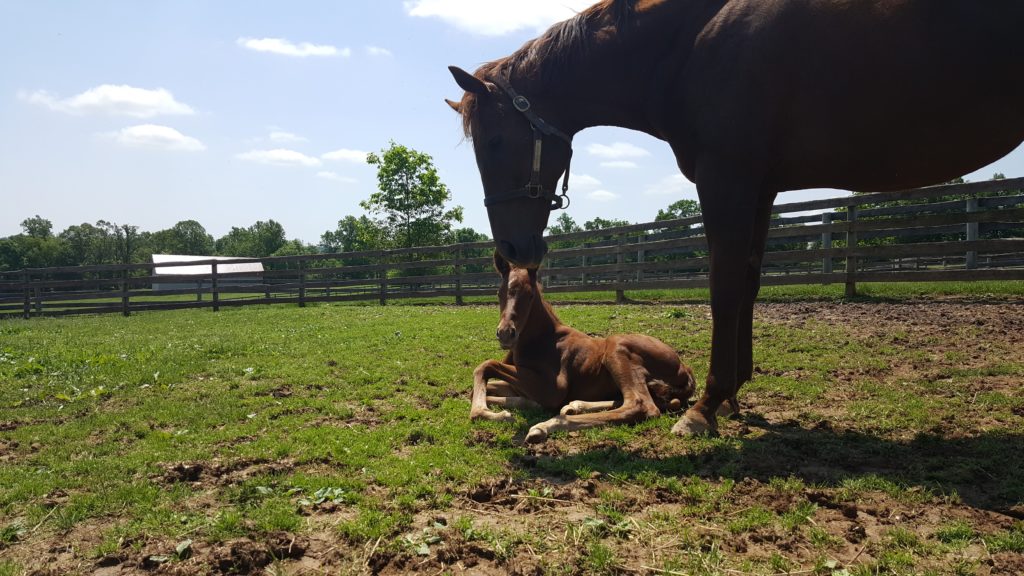 Broodmare Care
MARE CARE – LONG TERM
A limited number of spaces are available for year-round broodmare care. We work with an equine nutritionist to ensure that nutritional needs are being met during pregnancy and post foaling. With highly skilled equine reproductive veterinarians, we offer a variety of breeding options for your mare.
Mares are groomed daily and checked for overall health.  Mares have daily access to pasture turnout during the day, and are brought in at night to comfortable stalls under staff monitored cameras.
MARE CARE – SHORT TERM
We offer a short-term mare care option for those wanting to participate in the Pennsylvania Breeding Program and have the breeding work done at WynOaks Farm. Once pronounced in foal 30 days and domicile requirements are met owners can then take their mare home. A longer stay may be arranged if space is available. We offer quality hay, Timothy and Alfalfa. Grain concentrates and vitamin/mineral supplements are also available, or can be supplied by the mare owner.