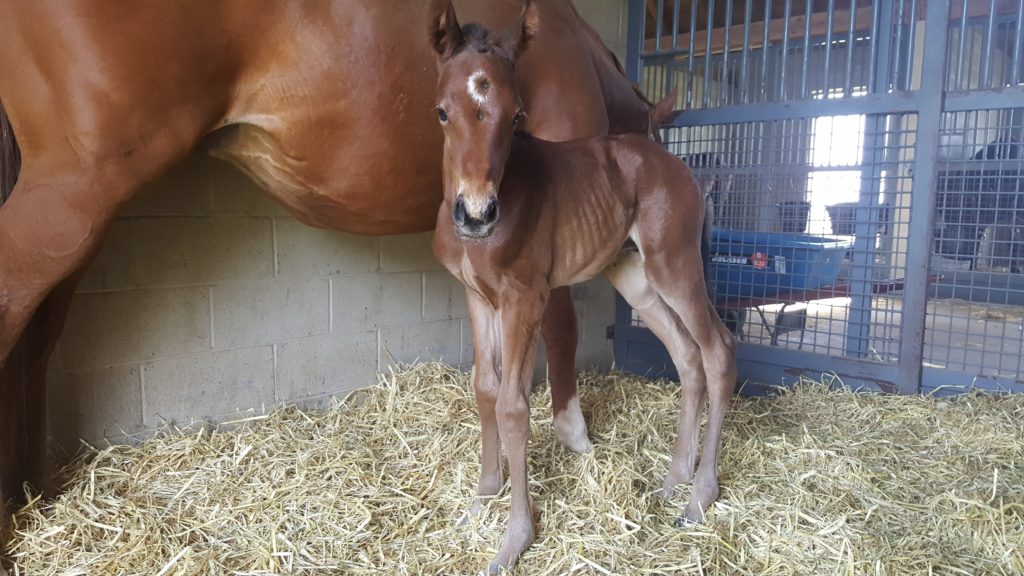 Foaling
FOALING SERVICES
We offer foaling services for mares managed under our long-term mare care program and short term care with advanced notice. Our experienced staff attends foalings, and mares are assisted during delivery if needed. The foal's umbilical cord is treated after foaling, and then 3 times daily with diluted Nolvasan solution. An enema is given to the foal to decrease the risk of meconium impaction. At 12 hours of age, a blood sample is taken from the foal and tested for IgG antibody level. Vet will administer plasma. Client will need to sign waiver to decline. Mares are dewormed within 24 hours of foaling to limit the foal's risk of parasite infection. Foals are handled daily from birth. Haltering, leading, grooming and allowing feet to be picked up are skills the foal will learn during its first few days of life. Mares and foals are kept in for 5 days after birth and monitored. If all is good after 5 days, mare and foal will be turned out in individual grass pastures during the day and brought back to their stall for the night. Mares and foals will then go out in groups based on compatibility. After the heat of the summer months pass and the fall weather improves they will enjoy 24/7 turnout in our large grass pastures with sheds as weanlings.
FOALING FACILITIES
Dedicated to providing the highest quality care possible for your pregnant mare.
During foaling season mares are booked on a first come, first serve basis and on our ability to schedule them into the foaling calendar. For this reason we recommend booking as early as possible.
In most cases, pregnant mares should arrive on the farm a minimum of 30-45 days prior to foaling so the mare can form important anti-bodies prior to delivery. Generally, mares stay at the farm for 10-14 days following the birth of their foals and then are shipped out for breeding or return to their home farms. Permanent year-around board for your mare and foal is also available.
WynOaks Farm offers the following services and amenities:
55 stalls
all necessary paperwork
turnout
large, clean stalls with outside screened doors
careful attention to changes in nutritional needs
daily grooming & handling
12 x 24 foaling stalls
straw bedding
24 hr. monitoring w/ in-stall cameras
experienced foaling attendants
routine newborn care (including plasma transfusions)
critical care of newborns with special needs
on-call emergency veterinary service as needed
newborn foal pictures
pasture or paddock turnout for mares & newborns
offsite in-state breeding and vanning services arranged with offsite breeding facilities
arrange out-of-state shipping
Our entire barn is completely stripped, power-washed and disinfected prior to each foaling season and stalls are disinfected each time a new mare is brought in for foaling. Every precaution is taken to insure a clean, dry, safe and healthy environment for the birth of each foal.