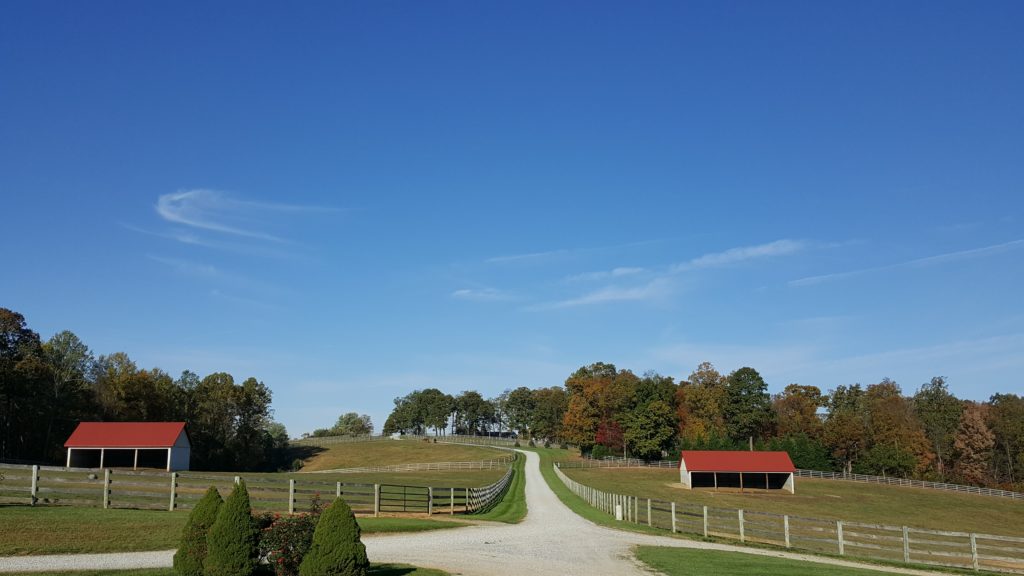 Facilities
BARNS
WynOaks Farm barns are of new construction. All are center aisle design with sliding doors at each end providing excellent cross ventilation.
STALLS
Front and rear stall doors and fans in each stall provides maximum ventilation for all horses. All stalls are designed with the highest level of safety and health for your horse.
FENCING
Fences are built of oak; four-board and solid treated post construction. Corners are rounded for safety. All pasture gates on the farm are kept chain locked for additional safety.
RUN-IN SHEDS
The run-in sheds located in the pastures are 32′ x 64′ concrete block construction; cool in the summer and warm in winter months. The run-in sheds are bedded with straw and are stocked with free choice hayracks and salt.
PASTURES AND PADDOCKS
Finally, there are large, grassy "turn-out" pastures for mares and their foals, mares in foal, weanlings, yearlings, horses on a slow mend. We offer large turnout paddocks, each equipped with automatic watering systems, smaller group paddocks, single horse paddocks and multiple round pens.
Yearly samples taken from the fields are tested in order to maintain balanced levels of vitamins and minerals. Nutritional consultants are utilized year round to promote healthy, balanced, individualized feed programs for every horse.
Pastures are of bluegrass, timothy, clover. The pastures are mowed, fertilized and limed on a regular schedule.