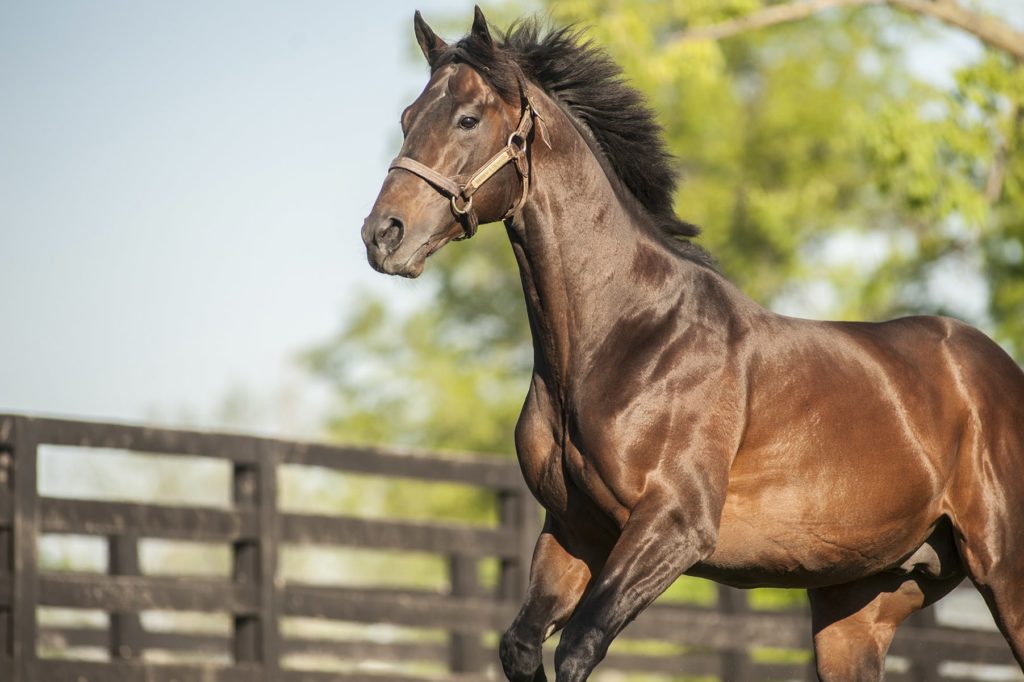 Warrior's Reward
Medaglia d'Oro
For All You Do, by Seeking the Gold



Warrior's Reward – b. 2006 entered stud 2011
A leading sire of his crop by SWs
Incl. multiple GSW winner AXELROD
A leading G1 son of Medaglia d'Oro
Warrior's Reward Statistical Ranking
WARRIOR'S REWARD
Medaglia d'Oro – For All You Do, by Seeking the Gold
A LEADING G1 SON OF MEDAGLIA D'ORO AT STUD
9 black type winners this year, including multiple G3 winner AXELROD, G3 winner and G1-placed WARRIOR'S CLUB, and 2-year-old filly SOUPER CHARLOTTE.
No. 36 on the General Sires List of 2018 — ahead of Tiznow, Violence, Awesome Again, etc.
No. 2 sire of his crop by winners — ahead of Super Saver, Munnings, Blame, etc.
2018 sales: 2-year-olds of $300,000, $250,000, etc. Yearlings up to $160,000.
Sire of 31 lifetime black type horses, including G1 winner EXCLUSIVO.
A top physical, and the fastest G1-winning son of leading sire MEDAGLIA D'ORO.
MEDAGLIA D'ORO's only proven son outside of Kentucky.
G1-winning sprinter and the fastest 3YO colt of his crop – 113 Beyer and 1 ½, 1 ¾, 1 ¾ Ragozins.
2019 FEE: $4,500 LIVE FOAL S&N
Special consideration for mares foaling in PA
Owner: A Syndicate
WYNOAKS FARM
Delta, Pennyslvania
Inquiries to Donny Brown (717) 554-6731 or Tom Reigle (717) 497-0056, WynOaks Farm, 153 W. McKinley Rd. Delta, PA 17314.
Phone (717) 456-5666. E-mail: admin@wynoaksfarm.com Web Site: www.WynOaksFarm.com